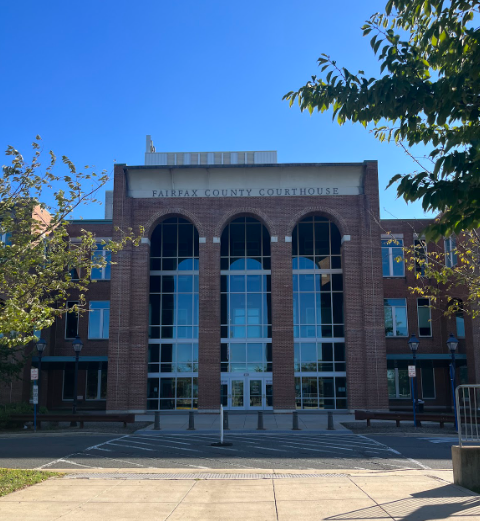 The defamation trial that took over the country is now on Netflix. On Aug. 16, 2023, Netflix released "DEPP V HEARD," a limited series revealing what the media and public thought of the civil suit, John C. Depp, II v. Amber Laura Heard. Meeting in 2009, married in early 2015, and divorced in 2016, the Depp-Heard relationship was the perfect Hollywood fairy tale turned into a nightmare. Directed by Emma Cooper, an Emmy and BAFTA nominee, the three-part docu-series gives a quick recap and run-through of the trial from the public and media's view with each episode lasting about 50 minutes. Senior Abigail Ross expressed, "I think it [the trial] caught so much media and public attention not [just] based on where it was held. Definitely for us in Virginia it was like, 'oh my gosh, Johnny Depp is gonna be here!'" 
*Sensitive topic written in the following four paragraphs*
This $50 million defamation lawsuit took place on April 11, 2022 at the Fairfax County General District Courthouse. Jurisdiction of this case is a detail that many are confused about. In December 2018, Heard wrote an opinion edition (op-ed) for The Washington Post titled, "I spoke up against sexual violence — and faced our culture's wrath.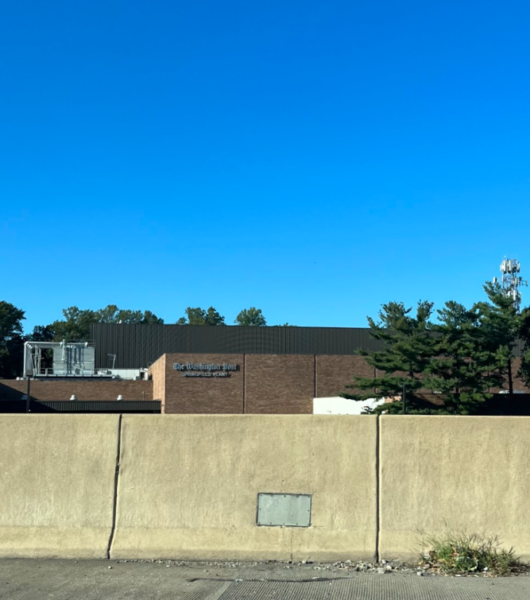 That has to change." The Washington Post has a printing press and server located in Fairfax County,which is why the Depp v. Heard trial was held there. Allie Anderson, IB Psychology teacher said, "both parties were high profile people and the trial was not in LA. It was in a town outside of DC where no one really knew about. Then you had two famous actors battle it out in court after a messy relationship. I'm not surprised this caught the public's attention." Three excerpts from Heard's op-ed began the motion for this trial; "Then two years ago, I became a public figure representing domestic abuse, and I felt the full force of our culture's wrath for women who speak out," "I had the rare vantage point of seeing, in real time, how institutions protect men accused of abuse," and "I spoke up against sexual violence—and faced our culture's wrath. That has to change." Later, the verdict was that Heard had defamed Depp with these statements. Though she never specifically named Depp, her ex-husband, it led to the conclusion that he was abusive during their marriage.
Furthermore, Virginia doesn't have anti-SLAPP statutes, which stands for Strategic Lawsuit Against Public Participation. These statutes prevent lawsuits from being filed on the basis of citizens exercising First Amendment rights, specifically if the lawsuit is filed to intimidate the defendant. Depp filed the defamation lawsuit in March 2019, but due to Covid, it wasn't heard for another 37 months. In January 2021, Heard filed a counter suit towards Depp for $100 million on the basis of defamation and for calling her allegations a hoax. Throughout the trial, 100 wristbands were handed out to spectators who lined up outside of the courthouse to get into courtroom 5J. An additional 50 were handed out to spectators who lined up outside to get into an "overflow room," a courtroom where members of the public could watch the trial unfold in real time on television screens. People got in line as early as midnight to be in the courtroom the next day. 
Another detail from the trial was that presiding judge, Judge Penney Azcarate, allowed for two pool cameras from Court TV to be in the courtroom. Ross stated, "I'm a little bit mixed on my feelings towards the judge releasing it to the public because I feel like since they're such high influence people, it made it really hard for the jury. But I think it was nice that it was broadcasted, cause honestly I'm nosy and I want to know." On Feb. 25, 2023, at a preliminary trial hearing, one of Depp's attorneys, Benjamin Chew, stated "Mr. Depp believes in transparency," because he had already been "slammed" by the media. On the opposing side, one of Heard's attorneys, Elaine Bredehoft, stated consideration of the amount of media attention because "they'll take out of context a statement, and play it over and over and over and over again." 
Midway through the trial there was a short recess of ten days due to a scheduling conflict of the presiding judge. The case resumed on May 16, 2023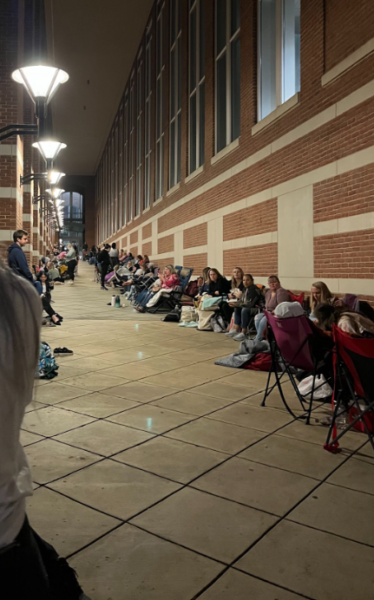 with an extremely long line of spectators waiting to get into the courtroom; at least 215 people were anxiously waiting to see if they would get a wristband. As the month of May came to an end, closing arguments were stated and the jury was released to deliberate on what the verdict would be. On May 27, they were dismissed to enjoy Memorial Day weekend because the seven-person jury wasn't able to reach a unanimous decision. Four days later, the jury was back in the courtroom and ruled that Heard had defamed Depp with three statements – stated in the second paragraph – from her op-ed. The jury deliberated for almost two days to get the verdict. "I think you saw Heard really try and play victim (which I'm sure she was) but their relationship was not all Johnny's fault. You had things that Amber did in their relationship [that] was borderline abuse. Their relationship and marriage was messy and you saw that with who testified and the videos that were put into evidence," Anderson commented. 
According to the jury statements, they found her statements defamatory and that she acted with actual malice, meaning the defendant knew the statement was false. Depp was given $15 million in damages. Ross said, "it [the trial] definitely brought up some interesting highlights about him. Especially when you talk about domestic abuse and the fact that abuse isn't mutual; there's reactional abuse and so I think it's interesting to look back and try to figure out what was happening between the two of them. The jury also had to deliberate the $100 million counter suit Heard filed against the statements of Depp's former attorney, Adam Waldman. In 2020, he had shared three statements to the Daily Mail accusing Heard of making a "hoax" out of the abuse claims. The final verdict of the counter suit was that Heard was to be awarded $2 million in damages because the jury ruled one of the three statements made against her was defamatory. 
Throughout the three-segmented docu-series, the opinions of the public and what was circulating on social media were brought to light. Many short video clips were shown from YouTubers, streamers, and videos from inside the courthouse. Anderson mentioned, "It [videos] made the case more humanized. Everyone was interested in it so having the streamers be active in the documentary shows how invested everyone was." The public had varied reactions of the Depp v. Heard documentary from disappointed to satisfied. Ross shared, "I did expect it [the documentary] to be more thorough. I felt like there was some information that I might've missed watching the trials, but I feel like there was more that I was considering to think of like 'oh and this happened' and 'oh and that happened,' and it kind of never showed up in the documentary and I think that was kind of important." While Anderson said, "I thought it was very interesting how you saw both sides of the argument and in the courtroom. The evidence was strong for both sides – you saw both of their testimonies and videos of the parties and how their life was at home. Even though it was 'he said she said,' you saw the lawyers in action." 
Even though this case was highly publicized, it revealed the inner workings of the courts and how civil suits operate. With it's high profile individuals, bizarre moments, and media coverage, the Depp v. Heard case is one for the history books. This documentary highlights the role the media had in the case which leads the public to continue to believe what they had before. Only Depp and Heard know the real truth.
Story continues below advertisement