Filmed by Jennie Livingston in the mid-to-late 1980's, Paris Is Burning is about queer and ball culture. A ball is an underground queer culture event where people 'walk,' or compete, by performing different acts. Performances can include dancing, lip-syncing, and modeling in different categories. There's even a kind of dance that was created at these balls called 'Voguing,' a kind of abstract dance inspired by models poses in the magazine, 'Vogue.' But why were these events held, and what significance does Paris Is Burning hold today? 
Vocabulary
Within the documentary, there are many terms that might be unfamiliar to watchers. As an example, they often talk about 'Houses' in the documentary. A house is a chosen family where friends have the same stage name as their last name, like 'Xtravaganza,' a popular house at the time. One of the primary reasons for joining a house was if the person's family had disowned them for being queer, as many families did at the time. To add on, within balls there are different categories. A category is a theme in which people compete, the usual difference being the clothing and music. For example, in a category called 'realness,' it judges how well one could 'fit in' with the hetero-normative world. There are also many other categories, all with their own individual meanings and purposes. This vocabulary is very important in understanding Paris is Burning- but if it's still hard to understand, the documentary also gives these terms definitions, so no need to worry. 
Timing and Public Opinion
At the time Paris is Burning was filmed, there were many LGBTQ+ issues on the table, with discrimination and homophobic ideals in the general public. A few decades prior, in 1967, the Sexual Offenses Bill was passed, which decriminalized being LGBTQ+. However, just because it was legal, doesn't mean it was accepted. Additionally, in 1981, the AIDS epidemic began, which impacted the LGBTQ+ community more severely than any other community. In fact, many of the people featured in Paris is Burning, such as Angie Xtravaganza and Dorian Corey, died of AIDS. The timing of this documentary is paramount because it's the turning point in history for the way that Americans saw the LGBTQ+ community.
Culture
With the basics out of the way, the important question is this- Why? Why hold these balls in the first place? The answer is simple- belonging. Many members of the LGBTQ+ community don't have another place to go to be authentically themselves outside of these events- so they relied on balls to be able to freely love who they want.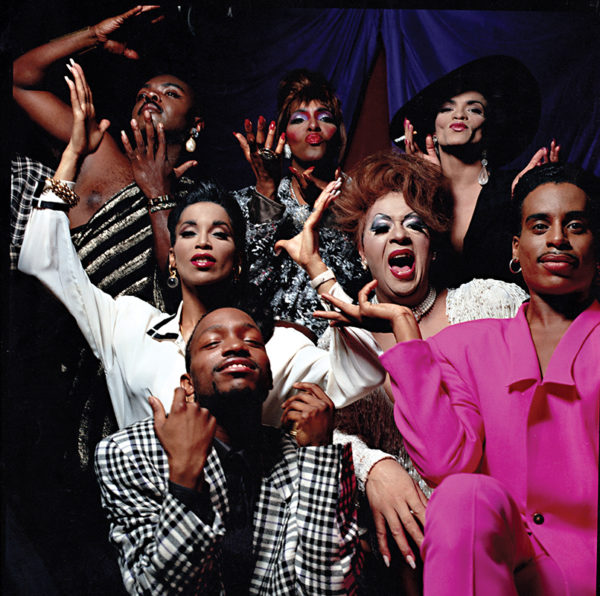 Eventually, these balls caught the attention of the media, especially with all of the charity balls held to raise money for research and treatment during the AIDS epidemic. One such ball, featured in Paris is Burning, raised over $300,000, the equivalent of $757,285 today, according to the CPI Inflation Calculator. With this positive media attention on the LGBTQ+ community, it helped change public opinion over time. 
To add on, the impact ballroom culture has on queer and specifically drag culture is monuments. Many concepts and vocabulary stemming from the original ballroom scene are still used today in drag, such as voguing and lip-syncing. Secondly, ballroom culture has "long influenced important parts of American pop culture," " according to National Public Radio. One such example are songs- such as Beyoncé's "Renaissance," and Madonna's "Vogue." In conclusion, the overall culture of America has been altered by the presence of ballroom culture. 
The Importance of Paris is Burning today
In queer culture, the struggle that older generations of the community faced are often forgotten or looked over among younger generations. Paris is Burning is such an important film because it marks a turning point in the acceptance of the LGBTQ+ community at large. The film was selected for preservation in the United States National Film Registry by the Library of Congress as being "culturally, historically, or aesthetically significant"- and for good reason. Not just because of the important information about queer history, but also because it shows the discrimination and violence that LGBTQ+ members faced in their everyday lives- as an example, Venus Xtravaganza, a transgender woman featured in the documentary, was found strangled under a bed at the Duchess Hotel in New York while Paris is Burning was being filmed. That is just one example of the true struggles that the LGBTQ+ community faced at the time. Overall, this film is important because it shows a snapshot of queer culture in America in the late 80's and early 90's. 
Author's Note
Being a member of the LGBTQ+ community myself, I believe that every person who identifies with the LGBTQ+ community should learn queer history, as it helps provide a better understanding of how queer culture came to be how it is today. Paris is Burning is a film that I would recommend everyone watch- understanding one's past is the best way to create a better future. In completing the research of this article, I watched the film multiple times, and there's been something new for me to find within the film every single time. To conclude, not only is Paris is Burning informative, it's also a story of a community fighting for the freedom to express themselves.
Story continues below advertisement