A Walk to Remember
Cancer of all types is diagnosed in American men and women over 1.6 million times each year, and can drastically change someone's life in an instant. Even when caught early the disease can wreck a person body to terrible extents and without health insurance (a common problem in today's world) chemotherapy treatments can cost upwards of $10,000. However, thanks to the generosity of both charitable donations and government grants, this tragedy isn't going unnoticed. Among all the forms of donating is the idea of "walks for a cure" where survivors, family, or anybody else can pledge money towards cancer research by walking in the sponsored events.
"I personally can't find time to do one, but I have immense respect for someone who can be so supportive to do an Avon walk," Freshman Nick Khanelis.
 It takes a lot of courage and commitment to attempt the Avon walk for Breast Cancer this May in D.C. but to support her friends and bring the message out, World History teacher Randee Wittkopf is taking up the challenge.
Breast cancer is one of the most prevalent and studied forms of cancer in the world today and the reason why lies in a woman's genes. It's now known that a certain form of breast cancer can be hereditary in the women of a family. This gene raises the chances of a women getting breast cancer to more than 98% within her lifetime. Wittkopf felt fear when her sister was diagnosed as a carrier of the gene, most likely passed down from her mother who died of ovarian cancer five years before.
 "Thankfully she underwent preventive surgeries at 35 to reduce her chances of getting cancer. But while this happened, my best friend from college found out she had stage one cancer," Wittkopf said.
Amidst horrible scares at every corner, Wittkopf joined together with her friends and family to walk for personal causes and also for many members of the staff in the building who have had their lives affected by breast or other types of cancer. With May fast approaching and a group assembled, Wittkopf began training while still keeping full attention on her teaching duties, a difficult task to say the least.
"We do have a training schedule where we do two long walks on the weekend with our goal of the longest being twenty miles. It's limited during the week and we do short walks and other cardio types of exercise," Wittkopf said.
It's not just the exercise that you have to be attentive with, Wittkopf has already made a Facebook page devoted to donations and is trying to reach out to the school to spread the word or donate.
"I think it's great how much exposure Robinson is giving to cancer awareness," sophomore Austin Southern said.
 Thanks to the efforts of thoughtful people like her the school sees hallways adorned with pink ribbons dedicated to those lost and constant reminders coming from the school's many types of media.
"I came here late October, early November so I wasn't entirely up to date with what was happening, but I love seeing the Good Morning Robinson clips and students wearing colors to show their support," Wittkopf said
Though she tries not to be pushy with her students, awareness of the disease and those around them who were affected is important to Wittkopf. The Avon walk is a big commitment but to some of Wittkopf's students, like freshman Katt Hardy, the pledge came as no surprise.
"I wouldn't be surprised at all to know she is doing the Avon walk with her friend and sister," Hardy said.
With May fast approaching, the walk draws closer and is sure to be a huge event even if it's far from the October breast cancer awareness month. Wittkopf isn't just doing the walk for her or her friend's families but for awareness as a whole.
Breast cancer affects millions of families every year, but thanks to people like Wittkopf those affected can now they have support and that everyone around them is doing their part to find a cure.
Wittkopf said, "I really want to get this message out there that you can give support and help find a cure whether it's just change or walking at Avon yourself."
About the Writer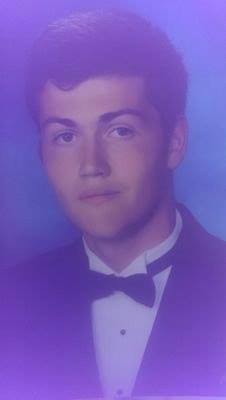 Lou Malmgren, Co-Editor-In-Chief








Lou Malmgren is a senior who has been working on the Valor Dictus for four years. He has served as a Staff Writer,...