We sampled numerous dishes at La Tolteca off of Ox Road near Gold's Gym. This restaurant specializes in authentic Mexican food. Read on to learn what to order and what to avoid.
Nachos Supreme $7.99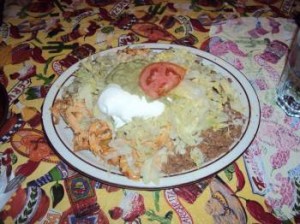 These nachos are heavily piled with chicken, ground beef, lettuce, tomatoes, guacamole and sour cream.  The combination creates a generous amount of flavors into one meal, perfect to be shared as a group appetizer. (3 stars our of 3 stars)
Cheese Quesadilla $3.25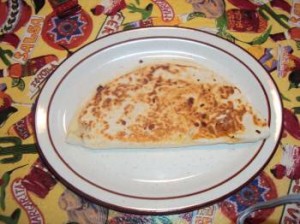 Story continues below advertisement
If you are looking for a small snack, this quesadilla is a perfect choice.  The soft melted cheese blend in the middle of a crunchy flor tortilla is a satisfying mixture. Because the portion is relatively small, the price will easily fit the budget of anyone who is just in need of a snack. (2 stars out of 3 stars)
Churros $3.50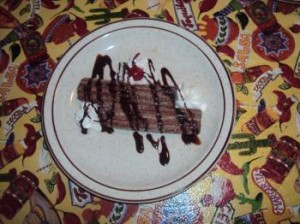 This authentic Mexican dessert features two cinnamon churros filled with a sweet jelly, drizzled with chocolate sauce and toppled with dollops of whipped cream and a cherry. The mix of the various sweet items makes a great end to a meal without completely filling you up. (3 stars out of 3 stars)
Location: 5614 Ox Road Fairfax, VA 22039
Hours: Monday-Thursday: 5p.m. – 9 p.m.
                 Friday-Saturday: 5 p.m. – 9:30 p.m.
                 Sunday: 5 p.m. – 8 p.m.