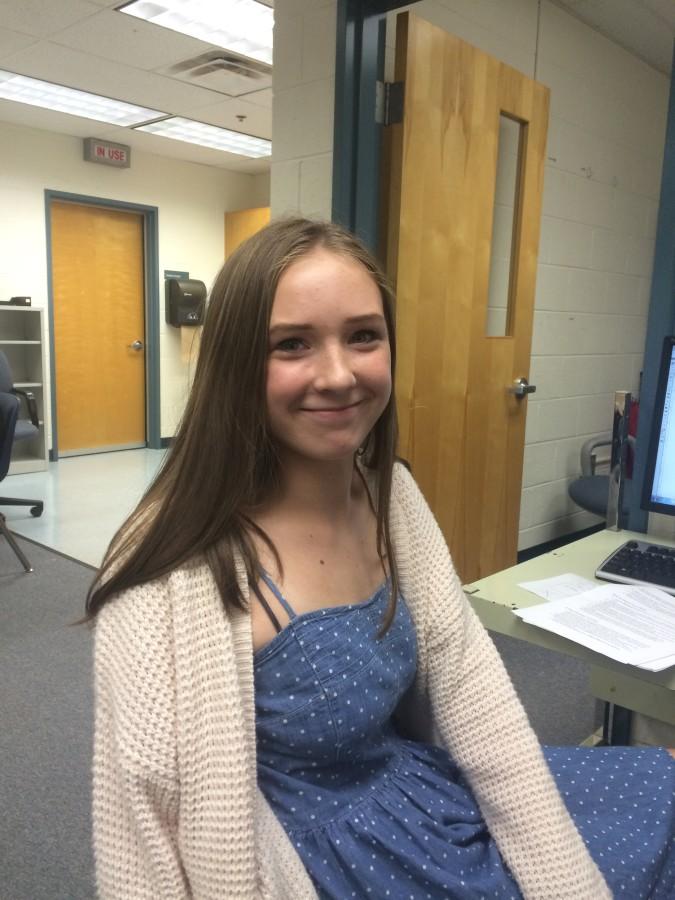 Amelia is a sophomore and this is her second year in the journalism program. Amelia is the Online Editor and likes to write about 
political issues and current events happening at Robinson and in the Fairfax County area. 
Amelia is thrilled to be on the Valor Dictus staff and plans on continuing it through the rest of high school.  
Amelia Gulding, Editorial Editor
Jun 12, 2017

Gearing up for a New Governor

(Story)

Jan 19, 2017

Let's Stop Glorifying Obama – and All Politicians For That Matter

(Story)

Nov 08, 2016

The Road to the White House

(Story)

Jun 15, 2016

And The Cappie Goes To…

(Story)

Apr 18, 2016

To Appoint, Or Not To Appoint

(Story)

Apr 18, 2016

RamTalks Speaks the Truth

(Story)

Dec 20, 2015

Star Wars: Worth the Hype?

(Story)

Dec 20, 2015

Staffin Scores for Field Hockey

(Story)

Nov 12, 2015

Burke Centre Library Teen Advisory Board and FBLA Anti-Bullying Fair

(Story)

Nov 12, 2015

Gender Neutral Bathrooms

(Story)