After working in the education field for 24 years, new Associate Principal Megan Sherrill joins the Robinson staff. Sherrill started here late September and has become a part of the community. "I've never met so many people that work in a school that have gone to the school and lived in the neighborhood, and I think it just really speaks to how much students, staff, and families alike all love this community," said Sherrill.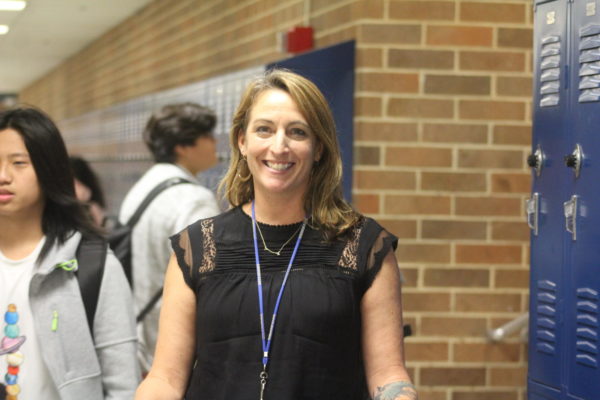 Sherrill has worked in other local high schools, including McLean, Annandale, and Mountain View. She has been an English for Speakers of Other Languages (ESOL) teacher for 17 years and currently oversees the ESOL department here. "I'm really passionate about language learners and having them feel like a part of the community," said Sherrill. Associate Principal Sherrill also oversees the instruction departments, and library. 
Principal Tracey Phillips hopes our new associate principal will add to the school community and be a valuable asset. "I think Robinson is an outstanding place, but I like having fresh perspectives and people that haven't been born and raised [at Robinson] that come in from other schools that see things that we don't necessarily see and give us new ideas, suggestions on how we can continuously get better," said Phillips. 
Sherrill is most looking forward to interacting with the student body and getting to know the students and staff. "Personally, I'd like to improve my own ability to get into the classroom, to meet students, to be visible to the community and the students so they know I am here to support." The student advisory committee is also an area Sherrill hopes to improve by adding diversity to the participating students. 
The Robinson community welcomes our new associate principal. "I'm excited for the community to get to know her and hope that she has a great experience as a Robinson ram," said Phillips.
Story continues below advertisement