ABBA Back on Stage After 40 Years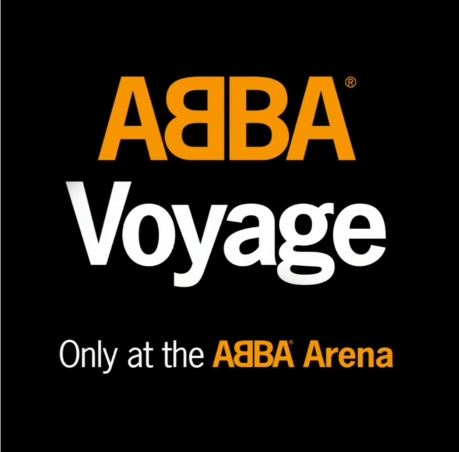 "You can dance and you can jive", and "Dancing Queen" has returned live on stage. ABBA has reunited after 40 years, but not in the way people would think. This popular 70s Swedish supergroup is back on stage as ABBA-tars in the ABBA Voyage Concert. ABBA-tars are the digital avatars of the ABBA members' younger selves that sing and dance during the concerts. This new modern type of concert takes place at a custom-built arena in London, ABBA Arena, where there are shows every week that are almost non-stop. The ABBA Voyage Concert was created to bring all ABBA fans together and to introduce their music to younger generations.
ABBA was formed in Stockholm, Sweden in 1972 by Agnetha Fältskog, Björn Ulvaeus, Benny Andersson, and Anni-Frid (Frida) Lyngstad. This is where the group's name comes from; it's the first letters of their name and a palindrome. From 1972 to 1982, ABBA released a total of 12 albums. The group split in 1982 due to the two marriages and divorces between the group members. It wasn't until the 2000s that they were seen together at the debut of Mamma Mia the musical and Mamma Mia the movie, which was inspired by ABBA's music. In 2016, ABBA reunited to create a digital avatar tour. In 2018, they announced that they would be recording new music, this was the first time together as ABBA to record music since December of 1982. ABBA's influence has made such a big impact that there is a disco dance party called "Gimme Gimme Disco," which is named after "Gimme! Gimme! Gimme! A Man After Midnight" by ABBA. 
ABBA Voyage is made possible by the company Industrial Light & Magic (ILM), the creators of the ABBA-tars. They used motion capture technology to get realistic, digital versions of the group members. This concert has the ABBA-tars singing and dancing along with a ten-piece band; the vocals were pre-recorded by ABBA for this concert. The name "ABBA Voyage" is based on their newly-released album Voyage in 2021, their first album in over 40 years. "We simply call it Voyage and we're truly sailing in uncharted waters. With the help of our younger selves, we travel into the future. It's not easy to explain but then it hasn't been done before", said the band through an official statement.
The first ABBA Voyage concert was on May 27, 2022, and it will be continuing until May of 2023 in London. Starting after December 2022, there will be a world tour that will conclude in 2026. "I think that it's unique that they are Swedish but they sing in English, which lets them really connect with Europe and the United States", said Carlota Urban, Spanish Teacher. ABBA Arena, near Queen Elizabeth Olympic Park in London, can hold up to 3,000 fans. Seven concerts are held per week with the exception of extra concerts during certain times of the year. Each concert lasts 90 minutes with no intermission and includes 20 of ABBA's most popular songs, handpicked by the group. "And it's gonna be so different, When I'm on the stage tonight" from "Super Trouper" by ABBA. 
ABBA is partnering with Wallenius, a Swedish company that specializes in shipping vessels, to bring their world tour to life. Wallenius is developing a design for wind-operating vessels, similar to an airplane, to lower emissions from vessels. Kim Vázquez, Spanish Teacher, said "I believe that they partnered with Wallenius to help mitigate global warming and the climate crisis." Wallenius is creating a new way of shipping while continuing to keep the sustainability of the world. The wind-powered vessel created between the partnership of ABBA and Wallenius will be named "Oceanbird." It plans to be completed and ready to sail in 2026. 
Many students believe that the Mamma Mia movies were a success in the sense of ABBA arriving in the 21st century. Carlota Urban, Spanish Teacher, said "I think that the Broadway show Mamma Mia and the two movies Mamma Mia and Mamma Mia: Here We Go Again have created a resurgence of ABBA music." Senior Josie Layfield also said "Mamma Mia is my favorite movie and their music is featured in it – that's how I started listening to their music even though it came out in the 70s". Lastly, Kim Vázquez, Spanish Teacher, said "The musical and movies are fantastic and they really created a comeback for ABBA". 
The years between the two movies being released, ABBA's music and the vintage/disco 70s aesthetic was increasing in popularity; more and more people discovered their music and found it uplifting. Layfield said "It connects with young teens, especially girls, because it's relatable and overall just fun and intriguing." Vázquez said "Their music makes everyone happy when they listen to it". Both Vázquez and Urban said that ABBA's music is timeless and that they love listening to it.