Dining in the Year of COVID
Oh George! Tables and Taphouse is a restaurant located at University Mall in Fairfax, Virginia.  One may know this place from their popular truffle fries or their hand tossed pizzas, but the restaurant has looked strikingly different since COVID hit.
Valor Dictus staff interviewed Oh George!  waitress Ally Maroyka to find out how establishments such as Oh George! are responding to COVID. 
Maroyka has been working at Oh George! since July of 2020. According to Maroyka, the restaurant employees wipe down all the tables, chairs, and menus with sanitizing spray. If an employee comes in with any symptoms of COVID they are sent home for fourteen days. Everyday the employees' temperatures are checked to see if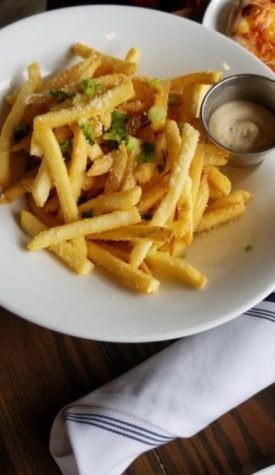 they are fit to work that day. When asked to comment on a positive change because of the virus, Maroyka said  "I think just cleanliness, I wasn't here before but I think that the fact that everything is being cleaned is really good in general for any business to have," Maroyka. When entering the restaurant, customers are required to wear a mask until seated; this rule was established at the end of August of 2020.
Maroyka feels that since there are not as many people coming it is easier to keep everything clean. "Takeout has been more common during COVID." Additionally, the business has not had any private events since March of this year. "I think that everyone is okay with it, I think most people feel comfortable. We try, obviously the straws are all wrapped so we aren't touching anything," Maroyka expressed. Maroyka has noticed the unfortunate decrease in business since the beginning of COVID. Maroyka believes the customer service has not changed, but she feels there's a lot less work to do.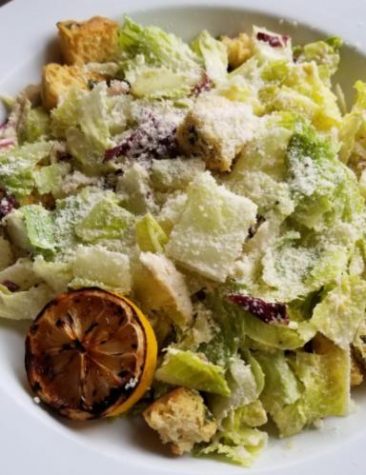 Oh George! maintains a clean establishment from top to bottom. All around one can see all of the customers smiling faces. Maroyka wanted to tell all of the readers, "Come to Oh George!  I will honestly say that it is very clean here. My parents like to come here and I tell them that it's ok because I feel like it's clean and safe. Obviously be careful. We all have our masks on and everything so just whenever you are comfortable, come out."