Powderpuff Amid the Coronavirus Pandemic
    Powderpuff, a girls flag football game, is among many of the sports impacted by the Coronavirus. Regarding the world's current situation, adjustments had to be made for powderpuff to be played this fall, with coaches and players working hard to ensure the safety of the team and others. Although the sport looked very different from past years since it was played in the midst of COVID, participants still enjoyed the opportunity to play the sport this year.
    Throughout the season from September to October, the teams practiced two times a week and played one game. In that game, freshmen played against seniors and sophomores played against juniors. The freshmen and sophomores played a good game, but couldn't manage to win in the end. In the finals between the juniors and seniors, seniors took home the win. Sophomore Ronnie Woods, who was one of the coaches for the sophomore powderpuff team, said he was honored to have coached the girls for their 2020 season. Woods loves coaching football as much as he enjoys playing it. Madigan Rustia, a freshman, said her favorite part about powderpuff was the playing time. Rustia said she feels you get more playing time in powderpuff, which was a positive aspect for her. Sophomore Madison Gates, a second year powderpuff player said, "I've always had an interest in playing football. It was a way for me to play football, but also have fun."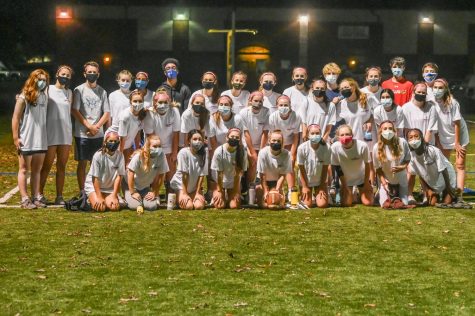 "The COVID issue wasn't an issue for us. We were following all the protocol like wearing masks and bringing our own water," replied Woods when asked about the parameters being taken to ensure everyone's safety. In addition, everyone was required to sign a health form everyday and were instructed not to show up if they weren't feeling well. Staying safe, but also playing was just what the team did. "I would say it was just as fun because I got to see my friends safely, which I hadn't been able to do in months," Rustia said.  
    Woods mentioned, "My favorite thing about powderpuff was getting to coach my friends. Most of the time at practice we would mess around and talk, but work at the same time. I think a lot of people on the team built bonds that weren't there before." While coaching, Woods thought it was cool to teach the running play backs and watch the girls execute it perfectly. "They really looked like an all-star team in the making."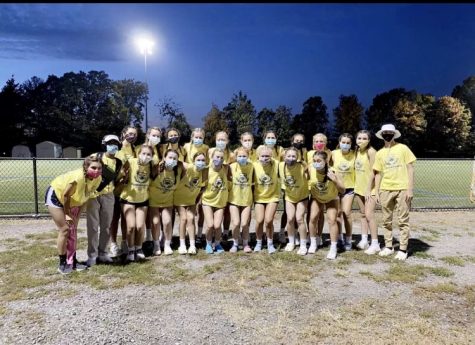 Even though the team was distanced through safety protocols, they felt as if they were brought closer together. Gates stated that she loved  how all the girls always had so much fun together on and off of the field. The powderpuff season wasn't completely normal, but being able to play powderpuff was a good activity to provide more normalcy for the players. Woods stated that if the pandemic is still going on next year and the football team gets delayed again, he would without a doubt coach the girls again. "It was such a privilege to teach them how to play my favorite sport in the world."