Red and blue don't always make purple; often, they don't even mix. American society today is more divided than ever, with both liberals and conservatives leaning further towards their respective sides of the political spectrum. As the divide increases, negative attitudes escalate, and continue to shape the uneasy political landscape that exists today. The cause behind this shift: the media. 
Social media, broadcast news media, and online news media are the three main contributors to the polarization increase. All these platforms use strategies centered around increased viewer engagement, because they are all businesses that must make a profit. It is important to note that not all media organizations produce content in favor of a political viewpoint, and all media produced is biased in some way as it is the author's interpretation of events, data, and information. 
Social Media
Eye catching pictures, seemingly impossible statistics, and shocking headlines spread like wildfire. An MIT study completed in 2018 found that inaccurate news spreads more quickly than accurate news on Twitter. One main cause of this is the re-post function, which allows users to share posts made by another account to their feed, story, or page. The study also found that posts on Twitter with inaccuracies were 70 percent more likely to be re-tweeted than factually accurate posts. "I'm always very suspicious of news that is being spread through social media, because social media operates on the immediacy of information," said Barbara Caley. "It also makes it really easy to manipulate information, which is why when I see news on social media platforms that are not actually news sources, I am very suspicious of it."
Some news that is posted on social media that is not entirely true can also cause stories to explode by distorting the information presented. In May 2021, Vice President Kamala Harris was widely criticized for her post "Enjoy the long weekend." Even though the message was posted on Twitter two days before memorial day, and the very next day Kamala posted her thanks to the veterans who served for America, social media was telling a different story. Despite opinions on this scenario, posts regarding the message framed the story such that Kamala's only post on memorial day was "enjoy the long weekend."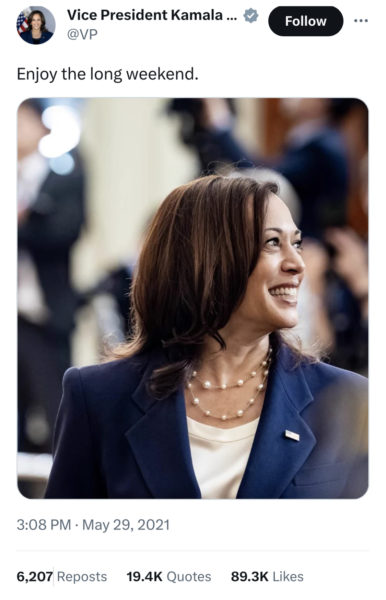 Deep fakes pose an additional issue to separating real and fake news. Recently, a fake video of Ukrainian President Zelenskyy telling citizens the war was ending spread through social media platforms. Although the deep fake was quickly taken down and information of its falsity was shared, the initial impact of these videos can be very damaging to a society.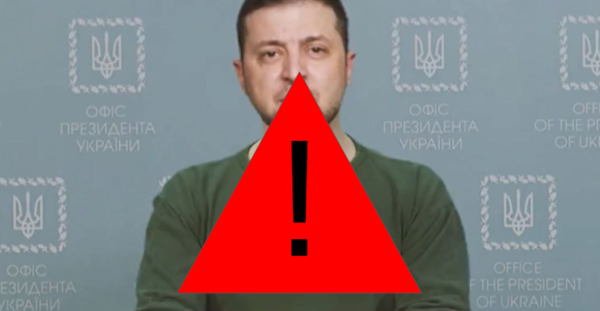 "Along with the social media concern with the writer writing about things that may not be altogether true or there's a hint of truth but they're sensationalizing, there's deep fakes now due to AI and now you have videos that look like they are the real thing," said history and social studies teacher Duane Edwards. "The concern I have now is that even if they're debunked hours later, once that's out there it's hard to get people to acknowledge that it's fake or maybe they want to believe that it's true because it then reinforces their viewpoint."
Many argue that content should be more regulated by the platform to protect against the rapid spread of fake news. This is much harder in practice than theory. There are millions of users across each social media platform, and the sheer volume of content created is difficult to constantly monitor. Additionally, even if false information is taken down, the effect of rapid spread of misinformation could be that viewers never see that the information was false. 
In a poll conducted of 65 high school students at Robinson found that over 95 percent of respondents receive news in some way over social media platforms. A danger of this statistic is that users of social media platforms only follow accounts and see news with which they agree. This daily validation of their beliefs forms a confirmation bias, where new information that does not fit their personal beliefs is thrown out and disregarded. "It really benefits the creators of the content to be more sensationalist and hyper partisan," said Edwards. "I think it's very damaging frankly. I know it's how people communicate but I feel it's led to an erosion of trust in the news which is obviously very harmful to our democracy."
Broadcast and Online News Media
Social media is not the only culprit of spreading highly polarizing news, although the immediacy is much greater. Broadcast and online news media also contribute to the political divide, through misconstrued information, images, and headlines. This type of more subtle news partisanship is most prevalent from news organizations that lean heavily to one side of the political spectrum. "News on the radio and news on TV is susceptible to the same danger of leaping to conclusions and wanting to get the story first," said Eileen Hoppock, history and social studies teacher. 
Style guides are documents that most all news organizations use to standardize their way of referring to specific people, titles, and other phrases. In an article from the Wall Street Journal published last summer, Former President Trump was referred to as an ex-president. In other stories by the Wall Street Journal, Trump is called a former President. It is reasonable to assume that the title of the president has a specific style guide approved manner of reporting. This story changes Trump's title to ex-president, a phrasing with a more negative connotation, which could be due to the nature of the story, as it was a piece commenting unfavorably on the former president.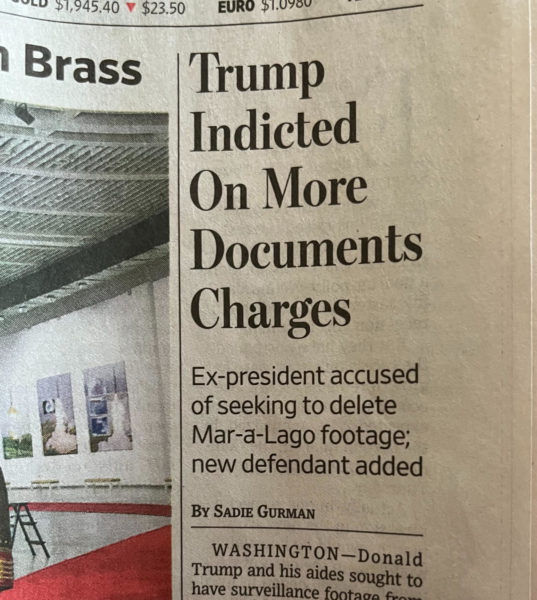 Especially around elections, news organizations use all disposable tactics to increase partisanship before voters cast their presidential selections. One strategy used is not in the text of stories, rather the visuals. News stations will show presidential candidates with photos that make them look malicious and criminal. The photos used by CNN and Fox News are starkly different. Both organizations portray their opposing candidate very negatively in articles.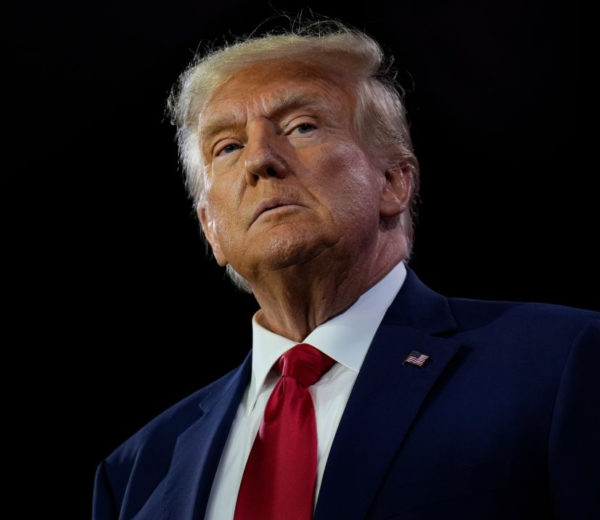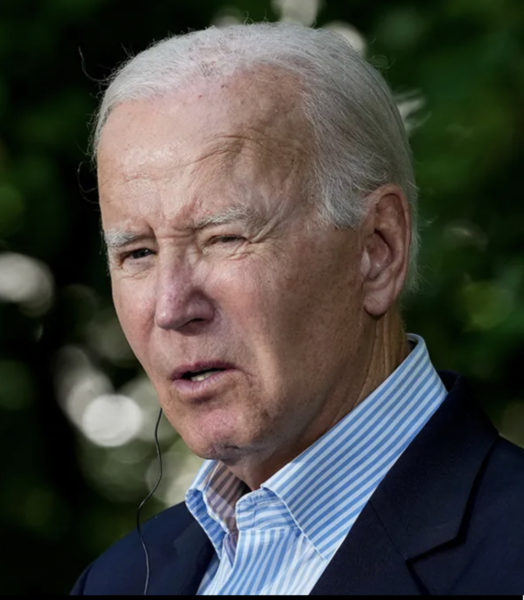 The polarization of the news has had a major effect on American society. According to a study from the Pew Research Center, the percentage of Republicans who are more consistently conservative than the median democrat has increased from 64 percent in 1994 to 92 percent in 2014. Similarly, these percentages for democrats have increased from 70 percent to 94 percent respectively. "It's a very dangerous world for a functioning democracy," said Edwards. "We, as citizens, need to know the truth."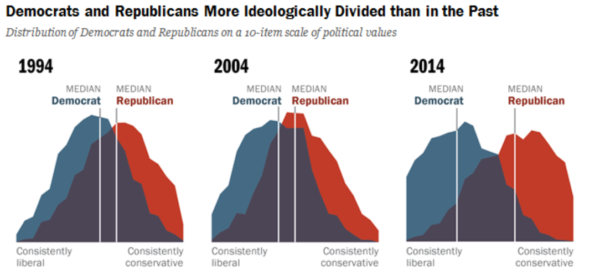 Staying accurately informed, understanding the confirmation bias of social media, and being critical of textual and visual information presented in news stories are all important strategies for dealing with political polarization in the media. Caley encourages students to be knowledgeable by looking for other sources of information for news found both on social media and from major news organizations, and to seek out opposing viewpoints. "Follow a conservative news source, follow a middle of the road news source, follow a more liberal news source, because then you start to see the same stories being reported and you can see the different perspectives that the news organizations take," said Caley. 
Story continues below advertisement