Black Friday on the Decline?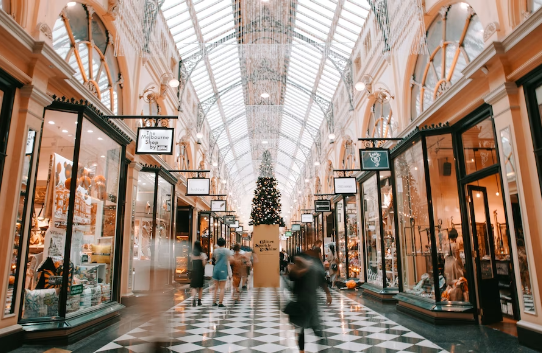 The day Black Friday did not, in fact, originate from shopping at all, but rather because of the Army-Navy football game in Pennsylvania. In the 1950s, crowds of people would go shopping the day after Thanksgiving in Philadelphia, leading to chaos in the city. Extra police had to be on duty, and many shoplifters took advantage of the chaos. Companies began to hold major sales that weekend because of the expected shoppers. The "holiday" started gaining popularity across the country as more stores started sales for one day only after Thanksgiving. The name Black Friday also refers to stores moving into the "black," a term referring to businesses that are making a profit. 
In recent years, however, in-person shopping has been on the decline. In 2020, the first Black Friday post-Covid was practically empty. Most stores were still shut down from the pandemic, and those that were still open experienced very few shoppers. Online shopping became the primary stop for Black Friday shoppers. There was a 52 percent decrease in in-person shopping in 2020, however the overall sales increased by 32 percent, as a result of online shopping.
This increase in the popularity of online shopping can be seen now, two years later. Although the threat of Covid is less pressing in current times, in-person Black Friday shopping is still much less popular than before the pandemic started. "There was still a bunch of stuff left, which would lead me to believe that not as many people went this year," said junior Nina Davis. "Even parking was so easy, normally on Black Friday you can't find parking at all, I parked really close which means that nobody was there."
What has caused this lack of turnout at stores on Black Friday? Since major adjustments had to be made in 2020, stores adapted their approach to Black Friday, offering the same deals online. Now, there is even a "Cyber Monday," three days after Black Friday. "Now that a lot of it's online there are a lot of deals out there it's easier to do it online," said junior Cate Uptmor. In 2022, about 73 million people shopped in-person, while 87 million people shopped online.
With these changes, one can only guess what the future holds for this "holiday." Some argue that online shopping will never replace going into stores. Often, online shoppers find themselves returning clothes because of sizing issues, a problem that does not affect in-person shopping since customers can try on items in fitting rooms. Additionally, the quality of clothing online can be misleading, because shoppers can only see pictures of what the product looks like. "I like [going in-person] because I know what I'm getting and a lot of times I don't like certain materials so I can feel the materials before I buy it,"  said Davis. Whether or not in-person shopping will become dominated by the online world, however, is still unclear.