Queen Elizabeth II: A Deeper Look at the Life and Legacy of Her Majesty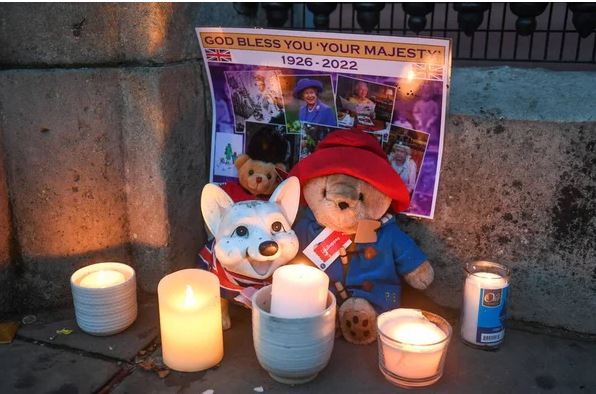 Hundreds of thousands of people have heard of Queen Elizabeth, but do they know what Her Majesty accomplished over her 70-year reign? With her recent passing, many questions have been brought up to the extent of how she became queen, what she did as queen, and what happens now that her son, King Charles III, is the monarch. Here is a deeper look into her life and the legacy that she left behind as the longest-reigning monarch in British history. 
Queen Elizabeth II was born Elizabeth Alexandra Mary Windsor, on April 21, 1926, in Mayfair, London, United Kingdom to her father, King George VI, and her mother, Queen Elizabeth, The Queen Mother. At first, Elizabeth wasn't in line for the throne. Her uncle, Edward VIII, held the throne, but abdicated in December of 1936 to marry an American divorcee, Wallis Simpson, which in turn made Elizabeth's father king. From then on, Elizabeth was taught the constitutional history and law of the United Kingdom because she became the heir apparent. Elizabeth also had a sister, Princess Margaret Rose, Countess of Snowdon who was four years younger. During childhood, they were inseparable and were treated like twins, but when their father became king, it all changed. 
Before her father became King George VI, Elizabeth's first royal title was Princess Elizabeth of York. Her title changed to Princess Elizabeth after her father became King of England. On July 9, 1947, she was engaged to Philip, Prince of Greece and Denmark. Before their marriage, Philip renounced his Greek and Danish titles, converted from Greek Orthodox to Anglicanism, and took on the style Lieutenant Philip Mountbatten, from his mother's British Family surname. Soon after, Philip was created Duke of Edinburgh. On Nov. 20, 1947, Elizabeth and Philip were married at Westminster Abbey. He became His Royal Highness Philip, Duke of Edinburgh and she became Her Royal Highness Princess Elizabeth, Duchess of Edinburgh. Their honeymoon was at Broadlands, Hampshire, her uncle, Lord Mountbatten's home, and at Balmoral Castle. 
In 1934, Philip and Elizabeth met for the first time at the wedding of Philip's cousin, Princess Marina of Greece, to the Duke of Kent, who was one of Princess Elizabeth's uncles. They met again in 1939 at the Britannia Royal Naval College. Elizabeth, only 13 at the time, was head over heels for Philip, 18. A few years after they met, Philip enlisted in the Royal Navy. Whilst Philip was serving, he couldn't be with Elizabeth in person, so they wrote letters to one another. Once Philip had returned, he asked King George VI for Elizabeth's hand in marriage. They were happily married for nearly 74 years before Philip's passing in 2021. 
On Nov. 14, 1948, Elizabeth and Philip had their first child, Charles Philip Arthur George Mountbatten-Windsor. He, now King Charles III, is the heir apparent to the crown. Almost two years later, Anne Elizabeth Alice Louise was born on Aug. 15, 1950. Anne, Princess Royal, is the only daughter of the then Princess Elizabeth and Philip, Duke of Edinburgh. They had two more children during Elizabeth's reign; Prince Andrew, Duke of York, on Feb. 19, 1960, and Prince Edward, Earl of Wessex and Forfar, on March 10, 1964. Prince Andrew was the first child to be born during the reign of a monarch since Queen Victoria; over 100 years apart.
During King George VI's health decline in 1951, Princess Elizabeth would step in for him at public events and Philip would accompany her. In the early months of 1952, the Duke and Duchess of Edinburgh embarked on a tour of Australia, New Zealand, and Kenya. Their first stop on the Commonwealth tour was the British colony of Kenya. On Feb. 6, 1952, King George VI passed away in his sleep from the failed recovery of a lung operation at Sandringham. Philip broke the news to Elizabeth and soon after they returned to Buckingham Palace. 
Although Elizabeth immediately ascended to the throne after her father's passing, she wasn't crowned queen until 1953. This was due to the nature and unexpected death of her father and the preparation time for such a momentous event. Princess Elizabeth, Duchess of Edinburgh was crowned Queen Elizabeth II on June 2, 1953, a mere 16 months after her ascension. The crowning was the first coronation to be on film for the world to see. There is an estimate that over 38 million people watched this event take place; 27 million television viewers in the United Kingdom, 11 million radio listeners, and 8,000 guests who were invited to the coronation at Westminster Abbey. 
One of Queen Elizabeth II's first acts as queen was visiting the commonwealth, the nations ruled by the British which includes the United Kingdom, Australia, New Zealand, South Africa, Canada, Pakistan, and Ceylon (present Sri Lanka). In 1953, Queen Elizabeth II and Prince Philip departed on a seven-month world tour, visiting a total of 13 countries and covering over 40,000 miles by air, sea, and land. During her reign, she made numerous trips to states and the commonwealth; she is known as the most traveled Head of State. 
Queen Elizabeth II met with 15 prime ministers throughout her 70-year reign. Her first prime minister was Winston Churchill; he became prime minister in 1951 during King George VI's reign. The Queen and Churchill worked together from 1953 to 1955. As she entered her first 10 years as Head of State, four prime ministers had already served in parliament. Margaret Thatcher was the Queen's first female and the longest-serving prime minister. She served from 1979 to 1990. While Thatcher and the Queen worked together, they were described as bitter towards one another. 
Her Majesty's second female prime minister was Teresa May, who served from 2016 to 2019. Most of her time as prime minister was taken up by pushing her Brexit deal, the termination of the United Kingdom being a part of the European Union. She tried to get Parliament to back Brexit three times, but resigned after being unsuccessful. May's successor, Boris Johnson, was successful with Brexit. He served as prime minister from 2019 to 2022, which was during Johnson's handling of the pandemic, scandals over rule-breaking, and members of his government quitting caused him to resign. 
Liz Truss is the current prime minister of the United Kingdom and the last prime minister to be appointed by Her Majesty. Queen Elizabeth II formally appointed Truss, her 15th prime minister, at Balmoral Castle in Scotland just two days before her passing. This was the only time she didn't receive a new prime minister at Buckingham Palace. There have been no other British rulers to have seen this many prime ministers during their reign. 
In 1956, Britain and France invaded Egypt and attempted to capture the Suez Canal but were unsuccessful. Queen Elizabeth II's cousin, Lord Mountbatten, stated that she didn't support the invasion while Eden said she agreed. The British prime minister resigned a quick two months later. With Eden gone, the Queen had to determine who would be qualified to fill the position of prime minister. She chose Harold Macmillan after discussing with the Chancellor, British Cabinet, and Council. This led to her first significant criticism as the new monarch. 
Her Majesty celebrated her Silver Jubilee, a celebration to commemorate 25 years of Queen Elizabeth II's reign, in 1977. This celebration was filled with many parties as well as events throughout the Commonwealth. Four years later, one prominent event during Queen Elizabeth II's reign was the marriage of her first child, Prince Charles, who married Lady Diana Spencer on July 29, 1981. During the Trooping of Colour, which took place six weeks before their wedding, six shots were fired at the Queen; they turned out to be blanks.
 Another attempt on her life happened a mere three months later, while visiting New Zealand, a shot was fired from a building overlooking the parade, but missed. The suspect, Christopher John Lewis, was arrested, but not charged with attempted treason. Instead, he was sentenced to three years in jail for unlawful possession and discharge of a firearm. During his second year of sentencing, he attempted to escape from a psychiatric hospital to assassinate Prince Charles. At the time, Charles was with his wife, Diana, Princess of Wales, and their children, William and Harry, were in the countryside. 
On July 9, 1982, Queen Elizabeth II woke up to find an intruder, Michael Fagan, in her bedroom at Buckingham Palace. This was supposedly his second time breaking into Buckingham Palace; Fagan had broken in a week earlier. The second time Fagan broke in, he scaled Buckingham Palace's 14-foot-high perimeter wall topped with revolving spikes and barbed wire, then climbed a drainpipe. An alarm went off, but the police thought it was faulty and silenced it. He wandered around the corridors until he reached the royal apartments. Initial reports say Fagan sat on the edge of Her Majesty's bed, but it's stated that she woke up when he disturbed a curtain. In 2012, he said in an interview that she immediately left her room to find security. She rang the palace switchboard for the police, but no one arrived, so she pushed her bedside alarm bell, as well as, called a housemaid to get help. 
Not soon after, the police arrived and removed Fagan. He was charged civilly instead of criminally with theft of the wine, but those charges were dropped after a psychiatric evaluation. He stayed at a psychiatric hospital until January 1983. It wasn't until 2007 that trespassing at Buckingham Palace became a criminal offense. After Queen Elizabeth II's death, Fagan told reporters that he lit a candle at a local church in her memory. 
Queen Elizabeth II became the first British monarch to visit the People's Republic of China for a six-day state visit in 1986. She was shown the Great Wall of China, the Terracotta Warriors, and the Forbidden City. During her visit, she announced that the sovereignty over the colony of Hong Kong would change from the United Kingdom to China in 1997. At the time, the U.K. had ruled over Hong Kong from 1841 to 1941 and again from 1945 to 1997, a total of 156 years. 
The alliance's victory in the Gulf War in May 1991 led to a historic event, Queen Elizabeth II addressed a joint meeting of the United States Congress; she became the first British monarch to do so. According to the Queen, 1992 was her 'annus horribilis', a Latin phrase meaning 'horrible year'. Three of her kids, Prince Andrew, Princess Anne, and Prince Charles, all separated from their spouses, a fire broke out at Windsor Castle, and she had to sue The Sun, a newspaper, for publishing her annual Christmas message two days before it was to be broadcasted. On Nov. 24, 1992, Her Majesty celebrated her Ruby Jubilee, a celebration to commemorate 40 years of Queen Elizabeth II's reign. To celebrate this jubilee, she opted to spend the day with her family instead of official engagements. 
In August 1997, Diana was killed in a car crash in Paris, France. The Queen was on holiday at Balmoral with her family. She shielded Princes William and Harry from the press to let them grieve privately by keeping them at Balmoral. Due to their silence on Diana's death and not raising Buckingham Palace's flag at half-mast, the public became hostile. Pressured by the public's reaction, Her Majesty returned to London and addressed the nation in a live television broadcast. This broadcast took place the day before Diana's funeral. In the broadcast, the Queen stated the respect she had for Diana and shared her grandmotherly feelings for Diana's children. With this, the public subsided their hostile behavior. 
Amid the process of revolutionizing the U.K. in July 1999, Queen Elizabeth II formally stated the legislatures for Wales, the National Assembly for Wales, and Scotland, the Scottish Parliament. The Queen celebrated her Golden Jubilee, a celebration to commemorate 50 years of Queen Elizabeth II's reign, in 2002. Despite her mother and her sister's deaths earlier that year, she participated in the three-day event with over one million people attending each day. Her Majesty's oldest son, Prince Charles, married his longtime confidant, Camilla Parker-Bowles, now the Queen Consort, in 2005. This was just eight years after the death of Diana, Princess of Wales. The Queen did not attend this event to uphold her position as Supreme Governor of the Church of England.
In 2007, Queen Elizabeth II and Prince Philip celebrated their diamond wedding anniversary; she was the first British monarch to celebrate this milestone. In December 2007, Queen Elizabeth II surpassed Queen Victoria, her great-great-grandmother, as the longest-living British monarch. In 2010, the Queen addressed the UN General Assembly as the Head of the Commonwealth. Later that year, she traveled to New York to open a memorial garden for all the British victims of the 9/11 attacks. In May 2011, Queen Elizabeth II made the first state visit to the Republic of Ireland as a British monarch by invitation of the Irish President, Mary McAleese, and the first British monarch to set foot since 1911.
Queen Elizabeth II celebrated her Diamond Jubilee, a celebration to commemorate 60 years of Her Majesty's reign, in 2012. She and Prince Philip went on a tour of the United Kingdom, while her children and grandchildren traveled to the other Commonwealth states on her behalf. During the tour, she unexpectedly crashed a wedding party at Manchester Town Hall, which made headlines around the world. In the summer of 2012, the Queen played herself alongside Daniel Craig as James Bond during the opening ceremony of the London Olympics. On Sep. 9, 2015, Queen Elizabeth II became the longest-reigning British monarch in history. Two years later, Her Majesty celebrated her Sapphire Jubilee, a celebration to commemorate 65 years of the Queen's reign. 
Covid hit Britain in March of 2020, Queen Elizabeth II was moved to Windsor Castle as a precautionary measure. On Nov. 4, 2020, the public saw the monarch masked for the first time since the start of the pandemic during a private visit to the Tomb of the Unknown Warrior at Westminster Abbey, to mark the 100th anniversary of his burial. Her husband, Prince Philip, passed away on April 9, 2021, making Her Majesty the first British monarch to reign as a widow since Queen Victoria. Due to the restrictions imposed, the Queen sat alone in a choir stall at the funeral service in St. George's Chapel at Windsor Castle. With the pandemic continuing in 2021, Queen Elizabeth II still attended the annual State Opening of Parliament in May and the 47th G7 summit, an international group of the most economically advanced countries including Canada, the United Kingdom, France, the United States, Germany, Italy, and Japan, in June. 
Her Majesty's Platinum Jubilee, a celebration to commemorate 70 years of the Queen's reign began on Feb. 6, 2022. The Jubilee concert took place in June; it opened with a skit of Queen Elizabeth II having tea with Paddington Bear and then outside Buckingham Palace. A total of 17 million people participated in the community celebrations, and 22,000 fans attended the Platinum Party concert, a pop music concert that included many well-known artists in the music industry. On June 13, 2022, the Queen became the second-longest reigning monarch in history surpassing the ninth King of Thailand. 
Queen Elizabeth II passed away on Sep. 8, 2022, at the age of 96 at Balmoral Castle, Scotland surrounded by her family. She had worked up til her last days just as she promised she would in her Coronation Oath. "I think just the length of time is part of her greatest accomplishment and how she was able to maintain power and likeability of the people. Also, the idea that she was a consistent voice and monarch for the British people or those who followed her and liked her," said Kate Main, HS English teacher. 
Her Majesty was known for her love of horses and dogs, her kindness, her respect, and her fashion. She would often ride horses, a hobby that both U.S. President Ronald Reagan and she loved, and even placed them in races of which she won a few. The Queen owned over 30 dogs during her lifetime, she especially loved corgis. On Sep. 13, 2001, Queen Elizabeth II broke royal protocol and 600-year-old tradition. She played the United States National Anthem during the Changing of the Guards in tribute to the lives lost during the 9/11 attacks on America just two days earlier. Her Majesty sang the United States National Anthem as it played.
On the day she died, Operation London Bridge began. It was the funeral plan for Queen Elizabeth II which included the announcement of her death, the period of official mourning, and the details of her funeral. It had been in the works since the 1960s and was revised up until she died in 2022. Four days after her death, Her Majesty's coffin lay at the St. Giles' Cathedral for 24 hours. It was flown to London on Sep. 13 and the next day her coffin was taken from Buckingham Palace to Westminster Hall, where the late Queen Elizabeth II was laid at rest for four days. It's estimated that 250,000 people paid their respects at Westminster Hall. Her Majesty's children held a vigil around her coffin on Sep. 16 and the following day her eight grandchildren correlated. Queen Elizabeth II's funeral was held at Westminster Abbey on Sep. 19. She was laid to rest at King George VI Memorial Chapel, alongside her father, mother, and sister. Soon Prince Philip will be relocated to lay for eternity next to his beloved wife. 
Prince Charles was immediately the new monarch after his mother's death, but wasn't proclaimed King Charles III until Sep. 10 by the Accession Council. He is the longest-serving British heir apparent and the oldest person to accede to the throne. King Charles III will officially be crowned King of England on May 6, 2023. "I think we're entering a different era and with that comes a new leader. He's not as young as some of us so he might be out of touch with what some of the younger people are interested in", said Main. Junior Yusra Ahmed said, "I think that gaining respect from the people of the United Kingdom will be his biggest challenge as the new monarch". 
Many television series, movies, and documentaries have been made about the Royal Family. One, in particular, The Crown, has the public intrigued. Main said "It's one of a kind country, they've always been in the spotlight in terms of going and visiting other countries. It's so interesting how big the family is and just the traditional history of it; people want to know all the gossip in the family". Ahmed said "Americans love gossip and the Royal Family has a lot of gossip and drama". Anne Carlson, junior, said, "[her] life is so interesting and there's probably a lot of drama there". The show is a dramatization of Queen Elizabeth II's life as a princess and becoming the Queen of England as well as the events of her personal life. Season five will be released by Netflix on Nov. 9, 2022. 
Many things can be learned from how Queen Elizabeth II handled herself in the events that took place throughout her life. "Even if you think that you're not equipped for something or maybe you're too young compared to other people, trust yourself and that you're gonna grow and learn and that you can accomplish what you want", said Carlson. It's fair to say that Queen Elizabeth II was an influential figure in British history and around the world.