JID's Masterpiece: The Forever Story
In 2017, J. Cole's rap collective, Dreamville, signed an up and coming artist called JID. Although he hadn't released a studio album at the time, JID had been gaining notoriety in the "underground" rap subgenre, independently releasing mixtapes like Para Tu and Dicaprio. After being signed, JID released his first studio album, The Never Story, the prequel to the subject of this review.

The album was met with critical acclaim for JID's unique flow and lyricism, as was his second studio album: 2018's Dicaprio 2. JID was on top of the world in 2018; he was poised to reach the top. But when it seemed like JID was next to take the throne, he disappeared. Years passed and JID, although active in features, had yet to drop another solo album. Many wrote his potential off as squandered by his dormancy. But in early 2022, JID dropped a new single called "Surround Sound", featuring 21 Savage and Baby Tate. Many fans saw this as a sign that a new album might be on the way, and they were right. Throughout the years that the fans had been waiting, there had always been rumors of the long anticipated Forever Story, a sequel to The Never Story. To many fans this single was a sign that this project might finally see the light of day. In the summer of 2022, The Forever Story dropped with high expectations. Although JID was a well respected rapper, it still felt like he hadn't had his definitive project. Many fans were expecting The Forever Story to fill this role.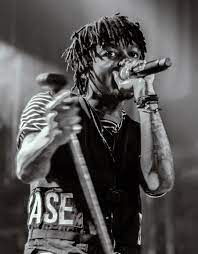 The time that this project took is definitely reflected in its quality. JID's performance is mature, refined. JID sounds like a master of his craft on this record. His vocal performance, combined with his superb lyricism is easily the highlight of this record. In songs like "Kody Blu 31" and "Sistanem", JID's lyricism paints such a vivid picture of the surroundings of his upbringing, that you feel as if you're standing there with him in his memories. A few lines in the song "Dance Now" in particular cemented JID as my favorite lyricist this year. Besides the rapper's very obvious skill when it comes to rap, his singing vocals on this album were a surprising gem. "Kody Blu 31", a beautiful, amazing song from this album, shows off the rapper's singing ability. The poetic and almost contemplative composition is by far one of my favorite aspects of this album, though it doesn't compromise the high-energy sound JID is known for. Songs like "Raydar", "Can't Punk Me", "Surround Sound", and especially "Lauder Too" bring an energy to the room that fans of his songs like "Stick" will enjoy.
"Lauder Too" is the last track of the album that is currently available on streaming services, even though it isn't intended to be. The album was intended to end with the song "2007", but the samples used in the song weren't cleared, so it's only available on YouTube. Although not on streaming services, "2007" is, to me, the high point of the album and one of the best album outros of all time. If The Forever Story is JID's definitive album, "2007" is his definitive song. It's a beautiful, seven minute long, story-telling song that uses the releases of different albums as checkpoints in his life, all the while telling the story of his upbringing and how rap came into the life of this once high-school football star. The song is almost purely JID rapping, but it features an interlude from his father and an inspirational outro from J. Cole. 
Although this album has some of JID's best tracks, it's not exempt of flaws. "Money" and "Can't Make U Change" were definitely low points on the album. I found the production on "Money" annoying. "Can't Make U Change" is also a low point on the album. It's an okay song, although I found it very boring compared to the rest of the album. Ari Lennox's vocals, although great performance wise, really didn't sound that good to me in the context of the song. It's just a bit sluggish. For both of these songs, JID's verses save them from complete mediocrity. "Better Days" was also somewhat of a weak point for me. Although the song's fine, it's just that: fine. It's a run-of-the-mill conscious rap song about childhood. All of this said, I think the album has a far stronger start than end, as all of these tracks appear towards the later parts of the album.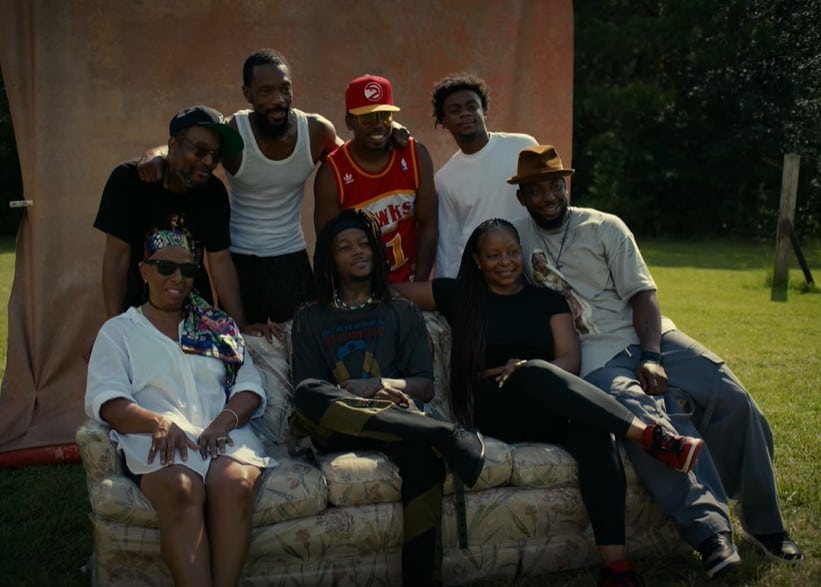 The high points of this album, however, are high. This album shines, not only in one style, but in almost everything it tries. My two favorite tracks on the album, "Sistanem" and "Lauder Too" could not differ more stylistically. "Sistanem" is the longest song on the album at 6:09, but every second of it is superb. JID delivers an amazing performance with thoughtful verses, reflecting on events in his family life. Not only is the rapping amazing on this song, but the chorus is insanely catchy and beautiful. It is definitely a 10/10 song. The song "Kody Blu 31" has a similar feel and beauty to it. The track is something reminiscent of church hymns and JID's childhood that he chooses to share with us. "Lauder Too", a sequel to the song "Lauder" from The Never Story, couldn't be more different. The song has an aggressive and heavy beat produced by the legendary producer James Blake, and JID somehow keeps up with its speed vocally; it's incredible. At times, JID's voice perfectly matches up with the push and pull of the beat's synth in a way that can only be described as cathartic. The refrain in the second half of the song is equally divine, but in an entirely different way. Featured artists Ravyn Lenae and Eryn Allae Kane deliver a beautiful performance that really feels emblematic of the album's overall sound.
JID finally has a project that truly exemplifies his skill, hunger, and the potential he showed all those years ago. The Forever Story is an amazing project that I strongly recommend you check out. JID delivers his best vocal and lyrical performance yet tied together with the superb production and songwriting. As far as I'm concerned, The Forever Story is an album of the year contender.
Final Rating: 9/10