Athlete Spotlight: Alex Miller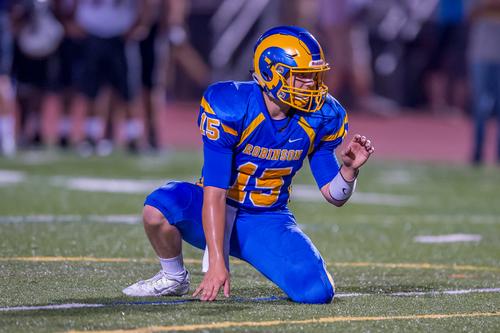 As the football team continues to prevail, starting quarterback, Junior Alex Miller has been a key component behind their success. Last season, Miller took the place of an injured Jack Rowlett, and has been the starting quarterback ever since. He has been playing football since second grade, but has only been playing quarterback since 8th.
This season, Miller has started all 9 games, leading the team to its 4 win and 2 lose record, second in the Concorde District behind Westfield. The rest of the team's schedule is very tough.
"[We will be] playing the hardest schedule in the northern region. We will be playing teams such as Broad Run and Stonebridge. They are always tough opponents," said Miller.
Before each game, Miller goes to Tropical Smoothie with his friends and listens to artists such as Meek Mill and Drake to pump him up.
As for the future goes, Miller hopes to start his senior year and continue playing in college.