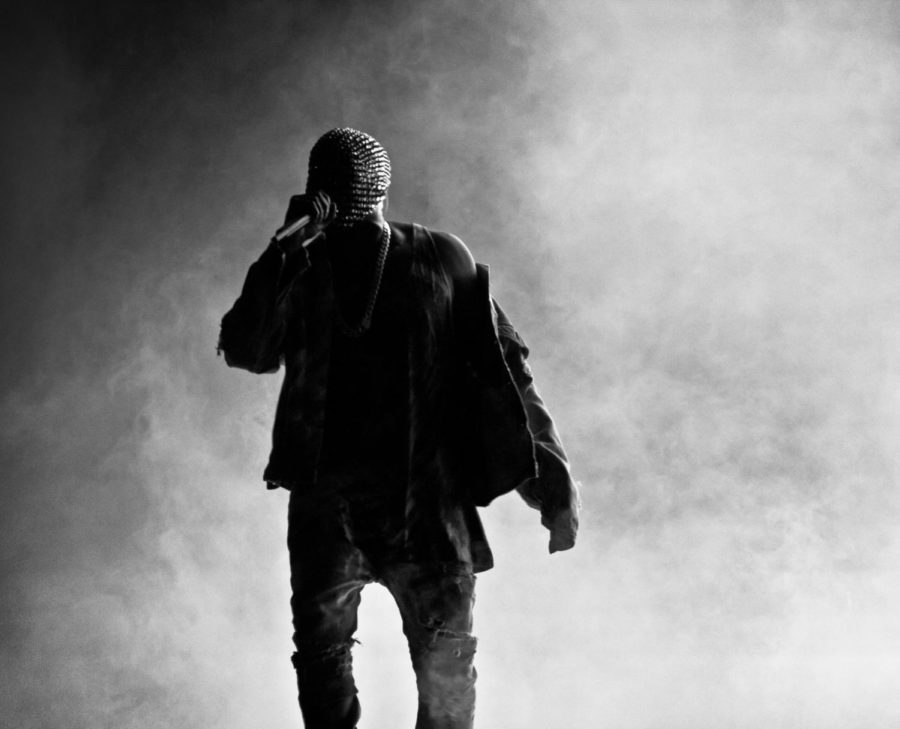 The Most Influential Artists of The Past Decade
September 16, 2022
The 2010s have been arguably the most influential and eventful decade in music history. With the introduction of streaming services like Spotify, Apple Music, and SoundCloud, it's become easier to get music out into the world, and the days of going to stores to physically purchase albums are over. We can listen to almost any song for free on YouTube or with a subscription to a music streaming service, which means artists for the future have almost an unlimited amount of work to draw influence from. If artists want to be legendary, they have to stand out, and these 10 artists took the industry by storm over the past decade. Here are 10 of the most influential artists of the past decade
Kanye West
Kanye West, now known as Ye, has been in the news constantly, whether it's his bold fashion statements, his controversial political views, or his erratic behavior. No matter what, we can't deny his influence on rap music and even music in general. What makes Kanye stand out from the rest of his contemporaries is the shock value in his music. Kanye will never fit into a single box and is known to change his style whenever he releases a new body of work. He has influenced the use of auto tune on "808's and Heartbreak", released "Yeezus" which had very synth heavy instrumentals, and dropped a trio of gospel inspired albums with "The Life Of Pablo", "Jesus is King", and "Donda".Kanye has been an icon for rap, gospel, mental health, and fashion. His influence goes beyond music and he will be remembered for generations.
Bruno Mars
Deemed by many as this generation's Michael Jackson, Bruno Mars initially started as a more traditional pop star,but over the past decade reinvented himself to bring back that 80's, and 90's funk/pop sound and turn himself into a chart-topper. He brought the 80s and 90's sound back to mainstream music and even dominated the radio. Albums like "An Evening With Silk Sonic" (with Anderson .Paak) and "24K Magic" have been commercial hits while having an old-school sound and not having any traditional modern-day pop hits. He will be remembered as one of the legendary singers of this generation.
Taylor Swift
Taylor Swift has arguably been the biggest superstar of the past decade. Her incredible mainstream success, while still having amazing artistic expression, is groundbreaking. She has been combining genres ever since her career started. Going from the country, to pop, to even folk music! Taylor has managed to have superstar success despite having such a unique sound. You can get songs like "Delicate" and then you can get songs like "seven". She always finds a way to switch up while putting up record-breaking numbers.
Frank Ocean
Frank Ocean has arguably been the king of R&B during the 2010s, but he is not your typical R&B artist. He has a unique, slow, more acoustic, and natural sound to his music. He can also be seen as an inspiration for independent artists because he released his most critically acclaimed album "Blonde" right after he was released from his record deal with Def Jam Records in 2016. Despite not releasing a studio album since 2016, Frank is still recognized in the mainstream music community, and a new project is still being anticipated by many fans.
Drake
In terms of success in the 2010s, I don't know if many can compete with Drake. He has arguably had everything a modern artist can have in terms of success. Grammys (4 wins and 57 nominations), viral dance hits ("In My Feelings" in 2018), viral global hits ("One Dance" in 2015), an album that sells over 700,000 copies in the first week ("Scorpion"), as well as critically acclaimed albums ("Take Care", "Nothing Was The Same"), and albums that were the butt of many jokes for their respective years ("Certified Lover Boy", "Honestly, Nevermind"). Even with all of the ups and downs you can not deny his influence on pop music. From him making melodic rap go mainstream, to him helping different waves and even helping smaller artists achieve mainstream success (Wizkid, Lil Durk, Lil Baby, The Weeknd, PARTYNEXTDOOR, and Migos just to name a few). Drake has not only put out hits of his own but gave a platform for the next generation of artists in a variety of genres. Drake's influence can never be denied.
Playboi Carti
Playboi Carti is one of the faces of the, what many call, "mumble rap" movement which has taken over hip-hop. With most younger artists going the same route or lane as him and fellow rappers, he has to stand out and he has undoubtedly made his image from his unique looks, his rebellious brand, and his aggressive overly compressed sound. He is known for his cult-like fanbase and his crazy concerts and live performances. What makes him so influential is his unique flow and combining of synths and more vampire-like aesthetics in his music. He paved the way for many new generation artists like Yeat, SoFaygo, and other electronic/synth-inspired rappers to gain traction on social media. In recent years he has founded his own label "Opium" with other similar artists such as Destroy Lonely, and Ken Carson.
Rihanna 
Rihanna has been a music icon for the past ten years. With hits like "Diamonds", "Love On The Brain", and being featured on other hits such as "Love The Way You Lie" and "Umbrella", you would think her music alone could get her into this conversation, but she has made strides into other industries, most notably in fashion and through her brand "Fenty". Rihanna also broke the traditional pop star mold on her album "Anti" where she combines pop, R&B, and rap. Rihanna, like Frank Ocean, hasn't dropped an album since 2016,and during that time she has been focused on fashion. She has recently started a family with rapper and fiancé A$AP Rocky, and they just recently had a baby.. With all these responsibilities, it might be a while until we see Rihanna make a comeback, but when she does it will be interesting to see what we hear. 
Billie Eilish
Billie Eilish has been seeing mainstream success since before she was 18. Pop music is known for being "bland" and "generic", but Eilish has brought a unique twist to pop music. She combines the emo sound with a soft voice and delivery with some pop production. For hits like "Bad Guy" and "When The Party's Over" you can hear the darker tone in her music. Despite the dark tone and lyrics in her music, she has seen incredible mainstream success and brought the "emo" subgenre to mainstream music. She has been a voice for the youth and she will most likely continue to inspire for decades.
Adele 
Adele has had one of most successful musical careers of all time and her biggest accomplishment is her Album, "25" sold 3 million copies in the first week, the most of all time. She laid the groundwork for artists like Billie Eilish, XXXTENTACION, and other more somber artists to have success in pop music. Her soulful voice combined with amazing producers has created insane piano ballads. Even 5 years after her hit album, she released "30" and sold 692,000 copies in the first week. Adele is one of the biggest artists of the past decade and she has paved the way for the biggest artists of the 2020s.
Kendrick Lamar
Kendrick Lamar has only released 5 albums so far in his relatively young career and is already considered one of the greatest artists of all time. From "good kid m.A.A.d city" to "Mr. Morale and The Big Steppers", Kendrick has something important to say. In terms of political and social influence, you can make an argument that Kendrick has had the biggest impact on this list. His song "Alright" has been proclaimed by many the anthem of the Black Lives Matter movement. On top of that, his album "To Pimp a Butterfly" combined rap with jazz-inspired instrumentals. Kendrick will be remembered not as a rapper, or artist, but as a musical activist.
These 10 artists have reshaped modern music with their unique styles, brands, and personalities. Even though some don't realize this, these artists will be viewed in 50 years how many people born in Generation X view Michael Jackson, Elvis, and other iconic artists. These artists have changed their respective genres and for some, music as a whole.