Remembering Mrs. Hickenbotham
June 19, 2017
Pam Hickenbotham was officially known as the subschool secretary for the class of 2018, but for those who knew her, she was so much more. She was affectionately referred to as Mama H by her students, and was an inspiration to them as she fought against cancer. A few months ago, she promised to be at Eagle Bank Arena to watch the class of 2018 walk across the stage at their graduation, and in return, the students pledged to work their very hardest to get to that stage.
She passed away on Saturday night, June 17th, as students learned from a Facebook message posted by her daughter reading:
"My beautiful mommy, Pam Hickenbotham, passed away last night. She was not in any pain and was ready to enter heaven. As she took her last breaths, she was surrounded by my dad, my brother Jack and his friend Sarah, and my husband Alex and I. Even her granddaughter Dakota was there, sleeping nearby in her stroller. We told her we loved her. We gave her permission to let go. I held her hand and felt her pulse slow down and then come to a peaceful stop. We removed the hospice equipment from the room, covered her in one of her favorite quilts, and hung pictures of her around the room. We took turns sitting with her and were joined by her sister Traci and Traci's husband, Kevin. Later, in the early morning hours, we stood together outside and waved goodbye as they transported my mom's body to the funeral home. It was a very special event for our family. My mom's bravery taught me that death can be a very natural, beautiful process. Over the past few years, she taped messages like this one around the house. Cancer is so limited and we have nothing to fear."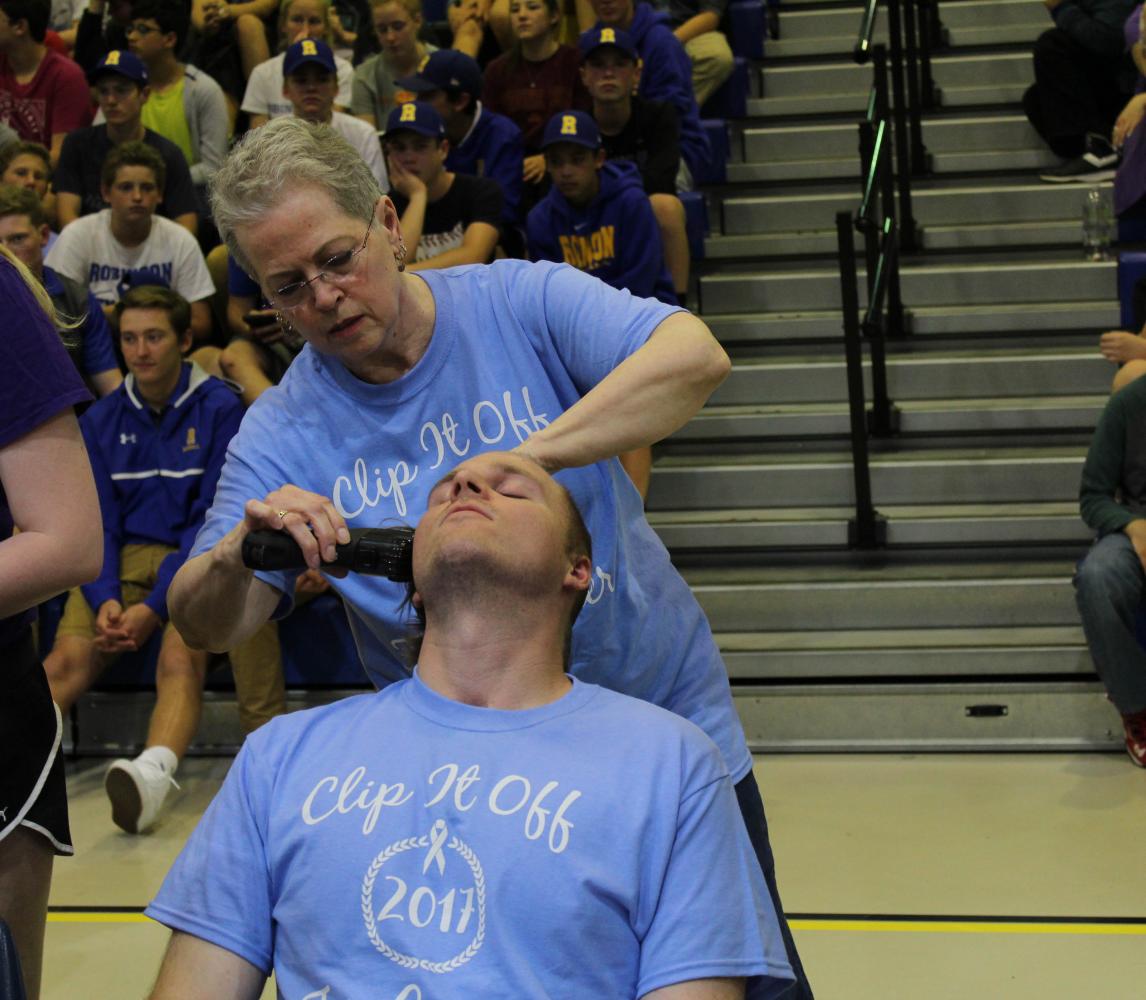 Cathleen Ridder
Students responded to the devastating news with loving farewells and promises, such as junior Lyla Hong's tweet: "Two months ago you promised you'd make it to graduation and you fought everyday. I fight for you Mama H. Thank you for everything."
Junior Nelly Solares tweeted the kind message to "Rest in Peace Mama H… you are a loved woman in the halls of Robinson and in the hearts of so many alumni."
Others, such as junior Daniel Williams shared their own personal connections, tweeting: "Man, Mrs. H had my sister and my cousin, me and would have had my little brother in two years. Now my mom is about to cry."
Some, such as junior Rachel McGirl, simply expressed their gratitude, tweeting: "So heartbroken for Mrs. H, thank you for being the kindest and most loving person at Robinson. We love you and miss you so much."
To junior Aislinn Kane, it seemed unreal, tweeting: "My heart just hurts… I keep thinking this is just some cruel joke, it just doesn't feel real. Rest in Peace Mrs. H."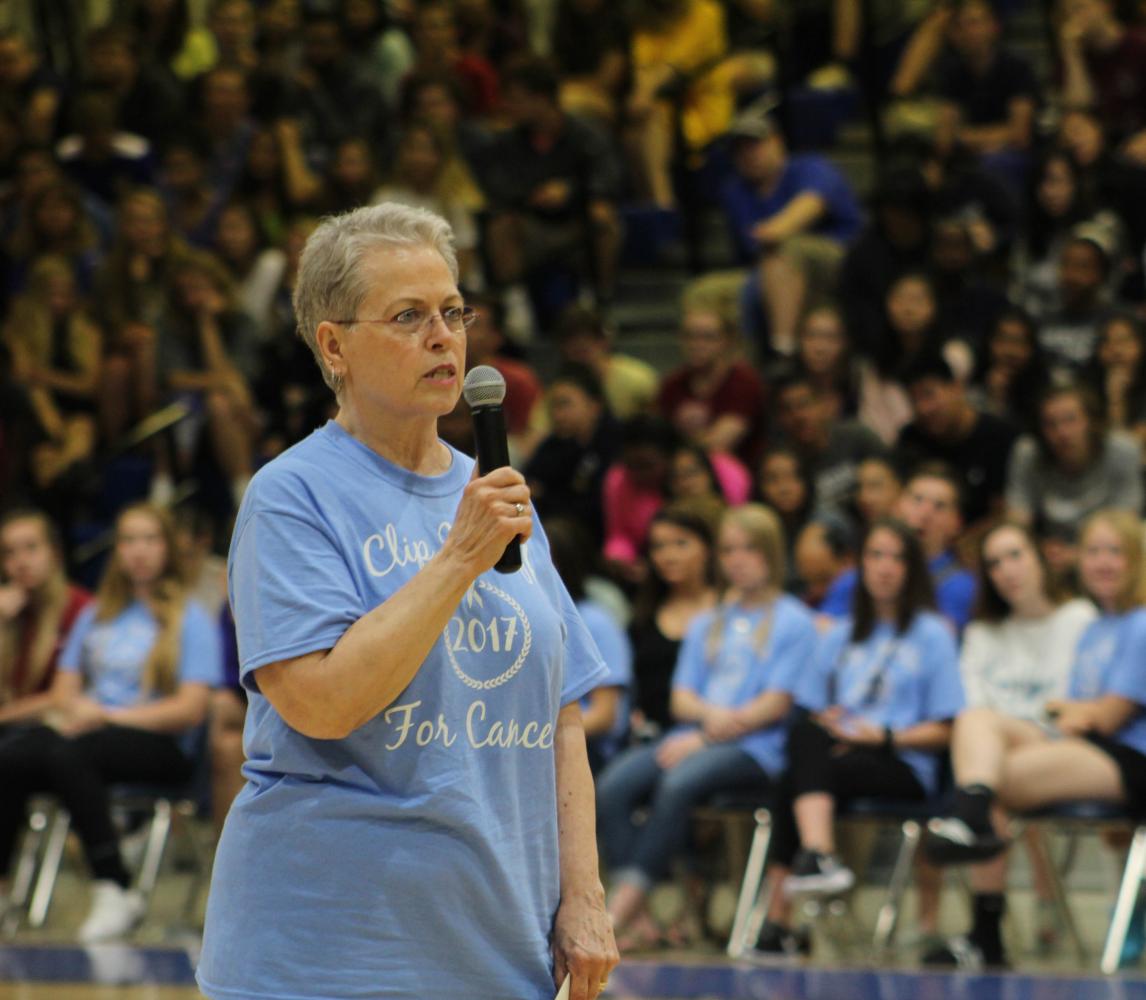 Cathleen Ridder
Junior Jacob Osborne credited her for his education, tweeting: "I can't believe Mama H is gone. She was the reason I stayed in school. She'll see me graduate from heaven next year, rest in peace."
The theme of Heaven was present in many of the dozens of tweets flooding timelines, such as in junior Taylor Lingar's tweet: "Heaven has another angel, Mama H, I will forever miss your beautiful soul, wish I could hug you again and thank you for everything."
Yet, as junior Luke Benson expressed in a tweet: "No amount of heartfelt words in a tweet can do you justice, we will continue to live on for you and be touched by you, Mrs. H."
The loss of such a vibrant, kind, and strong woman is, and always will be, felt by many, and we at Valor Dictus and at Robinson as a whole, wish to convey our deepest gratitude and condolences to her family. If we are to seek solace, however, let us turn to a quote by author A. A. Milne: "How lucky am I to have something that makes saying goodbye so hard."
Rest in Peace Mama H. You are loved by so many.