Farewell to a Presidential Personality
January 22, 2017
As the 44th President's second term comes to an end, America will not only be saying goodbye to an executive, but to a personality. While being the figurehead for American politics is no humorous job, President Barack Obama, along with his family and Vice President Joe Biden, managed to make some people smile.
Then-Governor Obama managed to set himself apart from other candidates while still on the campaign trail in early 2008 when he took to the basketball court in Indiana on May 4 while still wearing a suit.
With Barack came Michele, who together make up a powerful political duo who captured the hearts of many.
Who doesn't love a good bromance? And few are as cute, or as public, as Joe and Barack's. For the President's 55th birthday, Joe even sent him well-wishes with a photo of their matching, fifth-grade-style friendship bracelets.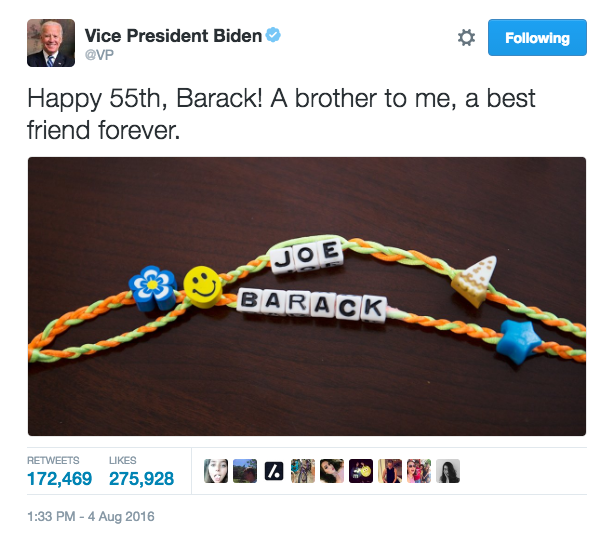 As it turns out, those bracelets were actually part of a brilliant Buzzfeed video encouraging Americans to vote.

Buzzfeed

But perhaps the most public instance of Obama encouraging Americans to vote in the 2016 election happened when he was on the campaign trail for Democratic nominee Hillary Clinton. He stood up for the freedoms of a citizen supporting Trump, telling them, "Don't boo. Vote."

ZG
Farewell to a Presidential Personality